FREESE FAMILY PHOTOS
From The Collection of Roberta Kelsey Thomas
Email Roberta Thomas for info about these photos: wmrt@aol.com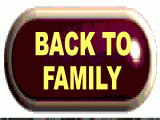 image102.jpg
85.74 Kb
Keitzer Family with cousins. Has Soloman Freese in it.

image105.jpg
22.19 Kb
James Freese - Homer Slo--

image106.jpg
20.94 Kb
Joseph Freese - Eli Campbell

Joseph Freese was Marietta Keitzer's brother.


image108.jpg
21.82 Kb
Elizabeth (Kleckner) Freese

Born March 4, 18-- Died may 10, 1906. Buried in old Cath. Cemetery - E. of Monterey.


image79.jpg
26.64 Kb
Grandma Keitzer with her two brothers, Frank Freese and Joseph Freese.

image83.jpg
20.23 Kb
The 3 Freese's: Frank, Marietta, Joseph.

Joseph married Aunt Gertie.

This text is with the photo. It is not in Roberta Kelsey's handwriting, possibly Robert A. Keitzer Jr. sent it to her.

Bert Kleckner in the dark shirt
Ann Kleckner heavy-set woman
Augusta (Keitzer) Kelsey in dark coat

Picture taken in Tucson about 1949. Kleckner's visit with their relatives or friends in background.