KEITZER FAMILY PHOTOS
From The Collection of Scott Thomas
Email Scott Thomas for info about these photos: gpyscott@yahoo.com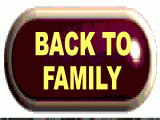 psd5d40.jpg
12.38 Kb
Grandma and Grandpa and their children with their spouses.
1) Augusta married Arthur Kelsey.
2) Herold died young.
3) Mildred married George Fowble a teacher. Children were Donald and Edward.
4) Charlie married Lenore Bringham and was a bank president
5) Wilbur owned a drug store in Hobart, Indiana
6) Arlis called Bob or Robert Married Ida

psd6a18.jpg
10.27 Kb
Henry Keitzer, Marietta Freese Keitzer.
Had six children: Augusta- married Kelsey, Mildred - married Fowble, Charlie Keitzer, Arlis (Bob) Keitzer, Wilbur Keitzer, Harold Keitzer (died young).