KEITZER FAMILY PHOTOS
From The Collection of Robert Keitzer Jr.
Email Scott Thomas for info about these photos: gpyscott@yahoo.com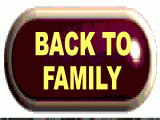 This photo was digitized from a photo copy given to Roberta Kelsey Thomas by Robert Keitzer Jr. It was on page 15 of the report.

Robert Keitzer Jrs caption: Uncle Wilbert and Sister Joseph Ellen, SP.