KELSEY FAMILY PHOTOS
From The Collection of Charles Kelsey
Email Scott Thomas for info about these photos: gpyscott@yahoo.com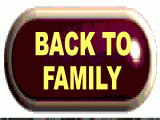 image130.jpg
38.65 Kb
Some notes Mary Helen had written about questions she had about the family genealogy.

image147.jpg
176.97 Kb
The family tree that Mary Helen had created.
The Kennerk family, 1939. Small child is Judy Kennerk Finke (finke@woh.rr.com).
Harry and Nora Kennerk & sons, Gregory,Hugh, Owen, Daniel T., Perry.
Mary Helen Kennerk. Birthday March, 31, 1913.
Back of Mary Helen photo above. It is a post card from Nora.