JOHNSON FAMILY PHOTOS
From The Collection of Roberta Kelsey Thomas
Email Roberta Thomas for info about these photos: wmrt@aol.com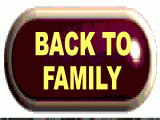 image23.jpg
95.98 Kb
Perry Johnson with daughter Celeste (Johnson) Thomas.

image24.jpg
34.86 Kb

Perry and Sally (Sarah) Johnson.


image3.jpg
12.35 Kb
Grandpa Johnson
Sally Mc Farland
Celeste Johnson Thomas
William (Bill) Thomas (baby)
Elton, LA. 1924

image6.jpg
113.76 Kb
Sally and Perry Johnson family.

See image 7 for desc.

This photo was featured in the 1999 johnson reunion book. It's caption is:

FAMILY PORTRAIT OF PERRY AND SARAH JOHNSON AND CHILDREN
This picture was taken in approximately 1916 in Crowley, Louisiana. Dad (Leo) remembers the family driving into Crowley from the farm which was located seven miles south of Elton. It was hoot, dusty trip made in a 1916 Ford touring car. (Dad recalled that they bought a 1917 Dodge touring car the next year.) The children were hot, had squabbled, and had to clean up and get dressed for the picture. Dad was ten years old here.

From left to right, the two older children standing in the back are Ray and Celeste. Wanda is standing in the center with her hands resting on the sholders of the parents. Mamie is standing to the left of her mother. Vera Belle is sitting at the feet of the parents.


image7.jpg
76.50 Kb
Description for image 6.