JOHNSON FAMILY PHOTOS
From The Collection of Scott Thomas
Email Scott Thomas for info about these photos: gpyscott@yahoo.com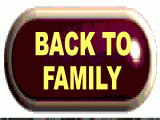 johnson02.jpg
14.11 Kb
This picture and the one of Cyrus and MaryJane are common pictures among the Johnson Family. This one and the ones my siblings (Elaine,Alan,David) have came from Dick Johnson in Phoenix. Much of the info however came from a conversation Roberta Thomas had with Vera Belle (Johnson) Sonnier. This is all on the back and in the hand writing of Roberta Kelsey Thomas:

Children of this marriage were: 1)Celeste Juanita, 2)Ray Leroy, 3)Vera Bell, 4)Leo Marion, 5)Mamie Eola, 6)Wanda.

Wedding day of Perry James Johnson (21 yrs) and Sarah (Sallie) McFarland (17yrs).

This is a picture of Bill and Peggy Thomas's grandparents.

Sallie was born and raised in Austin Texas. Sallie made her own wedding dress. The McFarlands were musical. Danced the Irish jig. One of the McFarlands played the violin, another the banjo. Lived to be 83 yrs old. Buried in League City Texas. She met Perry in Crowley, LA. Fliers told of rice farming in the area causing them to move.