KELSEY FAMILY PHOTOS
From The Collection of Elaine Thomas Campbell
Email Elaine Campbell for info about these photos: campbellse@aol.com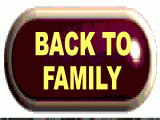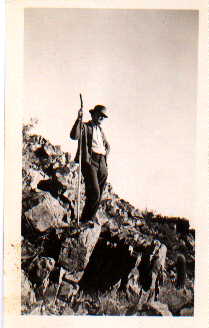 Arthur J Kelsey M.D. Hiking on Mts. at Cactus. Cave creek and Cactus.

Trailer parked at Hyatts Camp 1937-1941 Cactus Arizona. From Mt in background. Robertas cactus garden. Picture takenbecause of snow on back window. March 1939.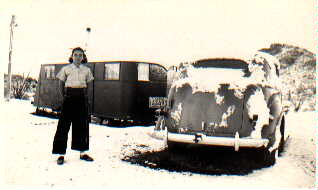 Roberta showed all the kids at school hot to play "fox & Goose" in the snow this day at sunnyside dist #69 Greenway Road, Phx AZ.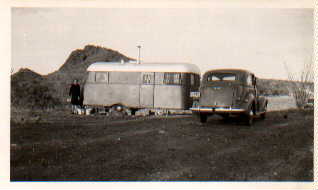 Kept the grapefruit, oranges, potaotes and wood under the trailer. Feb 1938.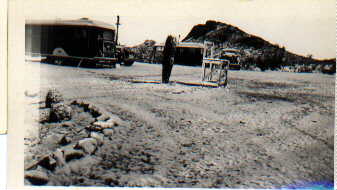 Water faucet at wood frame. Other trailer belonged to Mr & Mrs Weil from Salbury, MD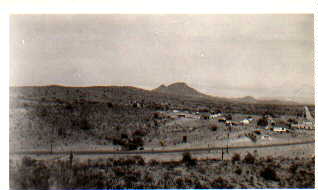 Looking onto Hyatti Camp Cactus Arizona.