KELSEY FAMILY PHOTOS
From The Collection of Elaine Thomas Campbell
Email David Thomas for info about these photos: campbellse@aol.com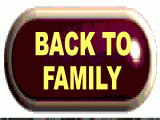 psd03dc.jpg
11.18 Kb
Arthur J Kelsey M.D. Hiking on Mts. at Cactus. Cave creek and Cactus.

psd16ec.jpg
11.07 Kb
Trailer parked at Hyatts Camp 1937-1941 Cactus Arizona. From Mt in background. Robertas cactus garden. Picture takenbecause of snow on back window. March 1939.

psd21bf.jpg
9.83 Kb
Roberta showed all the kids at school hot to play "fox & Goose" in the snow this day at sunnyside dist #69 Greenway Road, Phx AZ.

psd2558.jpg
7.87 Kb
Kept the grapefruit, oranges, potaotes and wood under the trailer. Feb 1938.

psd6fc3.jpg
12.15 Kb
Water faucet at wood frame. Other trailer belonged to Mr & Mrs Weil from Salbury, MD

psd7cc6.jpg
8.24 Kb
Looking onto Hyatti Camp Cactus Arizona.