STEIS FAMILY PHOTOS
From The Collection of Roberta Kelsey Thomas
Email Roberta Thomas for info about these photos: wmrt@aol.com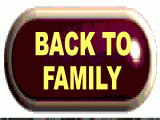 image35.jpg
19.77 Kb
Grandma Steis - Laney (Helena) Steis's mother.

This should be Magdeline White.


image36.jpg
22.96 Kb
Steis Family: Henry, John, Mary Meyers, Lizza Rearick, Helena (Laney) Kelsey.

image37.jpg
35.22 Kb
mary Meyers, Helena (Laney) Kelsey, lizza Rearick, Henry Steis, John Steis.

image45.jpg
49.35 Kb
John and Nellie Steis with daughter Ethel and Rudy (died young).

image84.jpg
19.75 Kb
Martha Lavern Kelsey died at Age 6. Was a constant companion of Ethel Steis. Ethel Steis lived next house to West.

image86.jpg
19.58 Kb
Ethel Steis with Martha Kelsey.At the Steis house.