WINEGARDNER FAMILY PHOTOS
From The Collection of William Winegardner
Email Scott Thomas for info about these photos: gpyscott@yahoo.com
Previous
Next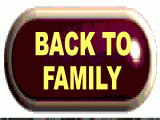 w1emma1.jpg
17.34 Kb
Emma Kelsey

w1emma2.jpg
12.69 Kb
Emma Kelsey age 12.

w1wek1.jpg
6.20 Kb
Grampa Kelsey (William E. Kelsey)

w2emma.jpg
17.94 Kb
Emma Kelsey

w3fh.jpg
49.73 Kb
Frank Hartman.

w4teene.jpg
75.01 Kb
Clementine E. Hartman. Age 18 or 19. Daughter of Emma Kelsey.

w5bot.jpg
24.76 Kb
"Teene" Clementine and Orval Winegardner.

w5top.jpg
43.94 Kb
Sisters: Clementine Hartman Winegardner and Mary Hartman Harris with Orval Winegardner. july 1962.

w6teen2.jpg
21.34 Kb
Clementine.

w6teen3.jpg
25.54 Kb
Mary and Clementine (Sisters).
Page 1 of 2