WINEGARDNER FAMILY PHOTOS
From The Collection of William Winegardner
Email Scott Thomas for info about these photos: gpyscott@yahoo.com
Previous
Next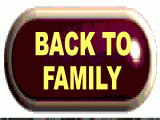 w6teeni.jpg
13.02 Kb
Clementine and Orval.

w7bot.jpg
21.96 Kb
Orval.

w7top.jpg
18.86 Kb
Left to right: Bill Hartman (son of Emma), His wife Effie, Mary Hartman Harris, Emma, Emma's second husband Joe Wentzel, Orval (husband of Tennie), Two little boys Joe and Jim Winegardner (sons of Bill who is Teenie's son), Aunt Nellie, Marge Winegardner holding Debbie, Bill Winegardner. Jan 1961.

w8teen1.jpg
15.46 Kb
Teenie.

w8teen2.jpg
20.65 Kb
Orval and Teenie.

w8teen3.jpg
8.66 Kb
Bill - Tennie - Orval @ 4-corners.

w8teen4.jpg
24.08 Kb
Mary - Teenie - Emma - Joe.

w9paul.jpg
21.64 Kb
Paul Kelsey, Cousin of Teenie's. Emma's Nephew.

w9pic2.jpg
24.01 Kb
This is labeled as Emma's step brother Rudy. This would be refering to Rudulph (Rudy) Steis who was a nephew of Helena (Laney) Steis, so a 1st cousin of Emma. This is a common photo and everyone else has it labled as Arthur Jonas Kelsey, Emma's only full sibling.
Page 2 of 2